About Us
Mobile Locksmith Pro is your answer to your complete security needs. Whether you need emergency locksmith services for your auto vehicle, home or business or if you need a complete new security system for your home or business, At Mobile Locksmith Pro, we will provide it all for you. Mobile Locksmith Pro is the fastest, most affordable and very reliable product and service in the entire country. We can be to your location in a matter of a few short minutes. We know that you want the fastest service possible and that is where we excel. Our services are available 24 hours a day 7 days a week and our quick 15 Minute Response time will make sure everything will be back on track in no time!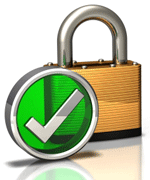 Contact us at 1 (877) 866-6729

Our technicians are professionally trained and equipped to handle all kinds, brands, makes and models of lock hardware. We are licensed, bonded and insured so you can rest assured that we uphold the highest standards of quality. With most jobs we can give you a free estimate right over the phone. We guarantee all of our work. You must be fully satisfied before any payment is due. All our services are completed by highly trained, courteous technicians that focus on your satisfaction.

Contact us at 1 (877) 866-6729

You can call Mobile Locksmith Pro any time of day 24 hours a day 365 days a year. We are here to help secure your home, auto and office as well as getting you fast 15 minute response time in emergency situations. We pride our self as one of the fastest, most reliable and most affordable locksmith company in the entire country!