Mobile Emergency Locksmith
When you in need of an immediate service don't hesitate to call Mobile Locksmith Pro and our experts will there where you are in less than 30 minutes. Because at Mobile Locksmith Pro, we understand that sometimes thing happens and are needed an instant reaction so that you can go on with your day with as little to none delays. We can provide you with that instant release of stress by providing you our fast and reliable emergency security services such as: house lockout, car lockout, re-keying, car keys and many more.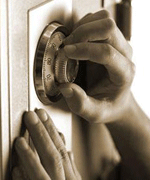 Contact us at 1 (877) 866-6729

At Mobile Locksmith Pro, our services are available anytime for local and foreign residence of United States whenever they need us. Our state of the art computerized technological system enables our representatives to pass your request on to the technician closest to you. This technician, equipped with the most advanced tools will be at your disposal in just about real time.
Just call us at anytime and our green van will be at your location right away!

Our Emergency Locksmith Services:
Change/Install/Repair any type of lock
Make ignition key
Car lockout
Lockout of residential property
Lockout of commercial property
Re-Key Locks
Our Emergency Locksmith provides fast, reliable, professional 24 Hour our Emergency Locksmith services extremely competitive rates. At Mobile Locksmith Pro Emergency Services we stand behind our workmanship - 100% client satisfaction guaranteed. That is why for your entire locksmith problem turn only to Mobile Locksmith Pro, because at Mobile Locksmith Pro we are incapable in providing you the best services that you really deserve!